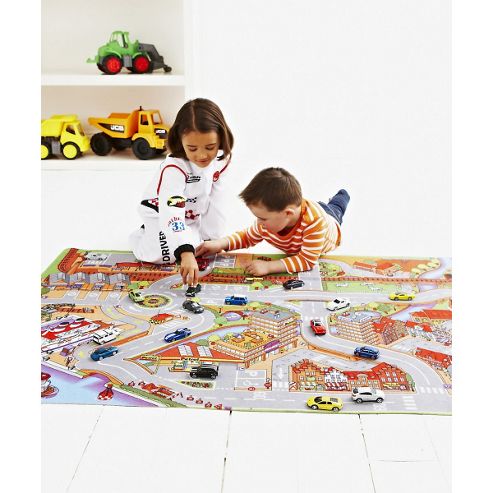 Big City Carpet Playmat
This high-quality roll-up carpet mat is perfect for any little motoring enthusiast's room: with lots of detailed images, it's great fun to explore around the city with other toys and toy cars (available separately). Leave it on the floor as a room rug or roll it up for storage.Quick facts:-Carpet rug with road pattern-City life details-Great for imaginative play-Dimensions 100 x 150cmNot suitable for children under 36 months.
Best Price: £25.00 from Tesco, Early Learning Centre £25.00£25.002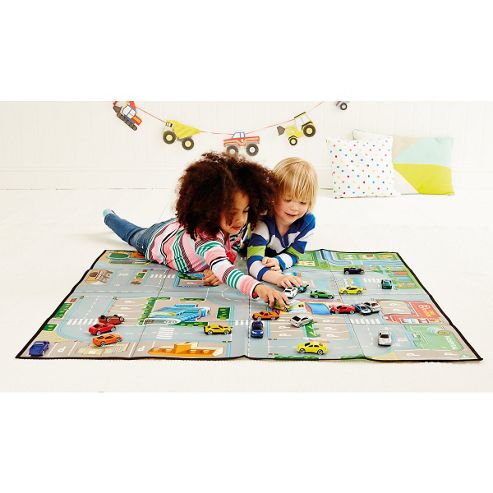 The Big City playmat is great for any little motoring enthusiast: featuring roads, familiar buildings and fun graphics that will remind your child of the real world, this play mat is perfect for imaginative play. It's great fun to explore the roads of...
---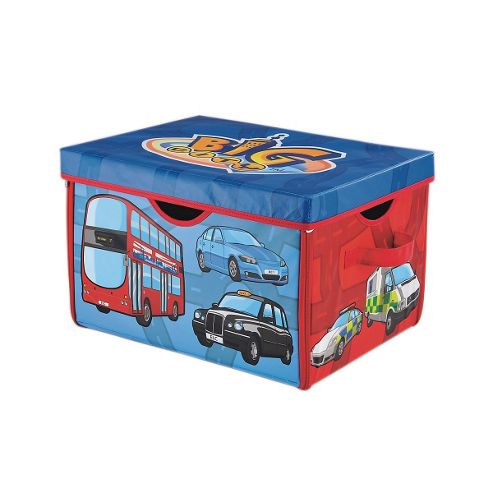 A Big City storage case for all your Big City vehicles (available separately). Undo the zips to reveal a playmat, with a winding road and buildings just like a real city. The mat is also easy to keep clean, as the surface is water resistant.Playmat size...
---
---
Online Shopping Price Comparison UK © StarNIC 2016 - 2023 All rights reserved.

Designated trademarks brands Logos and certain artworks used
on StarNIC.net are the property of their respective owners.